Top / PP Base
---
POLYPROPYLENE-based films (PP) are ideal as lidding films for the packaging of several kinds of food. They are suitable for pasteurization, sterilisation, cooking and microwave cooking.
The following materials are some example of this category:
- BOPP PE (Pelabile o saldante)
- BOPP PE EVOH PE (Pelabile o saldante)
- BOPET PP ANTIFOG
- BOPET PP EVOH PP ANTIFOG
- TOP FOR MICROWAVE
- TOP FOR PASTEURIZATION
- TOP FOR STERILISATION
- TOP FOR COOKING
Film Features:
Transparent or coloured, Printed, With or without barrier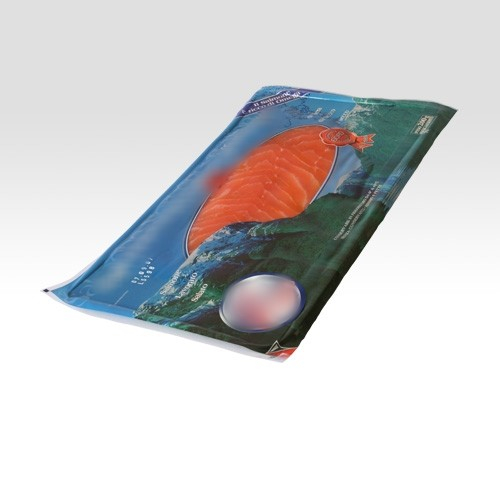 Recommended applications:
Cheese
Our films help the gas changing cycle, which is fundamental to the maturing process of cheese and dairy products in general, preventing any weight loss and rind-forming.
More details
Deep-frozen food
The deep-frozen food market has been constantly developing. A very large range of films is available (rigid or flexible base webs, with high mechanical strength at low temperature, with or without high gas barrier).
More details
Fish
If needed, we can produce films with high gas barrier against water vapour and oxygen, sealing on oily and wet surfaces.
More details
Fresh pasta
Our films suit the packaging of fresh pasta, with or without filling, and can seal on oily and wet surfaces. We can also provide films resistant to sterilization, pasteurization and microwaving.
More details
Meat
Pork, beef, veal and lamb, cut into little pieces or chunks. We can find the most suitable packaging solutions for your products.
More details
Ready meals and dessert
Time is precious nowadays. People always look for quick meals easy to prepare. We can supply films for baking or microwaving, which fulfill our customers' requirements and maintain unaltered the food's quality. Resealable packaging is available.
More details
Sliced meat and salami
Our films prevent meat from drying and going bad, and they protect it from dirt and bacterial contamination, maintaining at the same time its original qualities without any loss of taste and flavour.
More details
Vegetables and salads
We can supply a very large range of films for vegetables to be cooked and salad as well, also in the form of perforated film and packaging film for pickles, such as olives, mushrooms and many more. Of course, these films can seal on oily and wet surfaces.
More details
Richiesta informazioni e Campioni
Your request has been sent
we will recontact you as soon as possible!
---