Top / Universal Welding
---
The peelable lidding film for UNIVERSAL welding can be welded on APET, PP, PLA, PS and PVC trays. Antifog and very thin thickness are available.
The following materials are some example of this category:
- BOPET PE PELABILE UNIVERSALE
- BOPET PE PELABILE UNIVERSALE ANTIFOG
- BOPET ANTIFOG
- TOP PLA

Film Features:
Weldable on every surface, Cost saving, Thin thickness available, Peelable, Antifog, Your tailor-made project.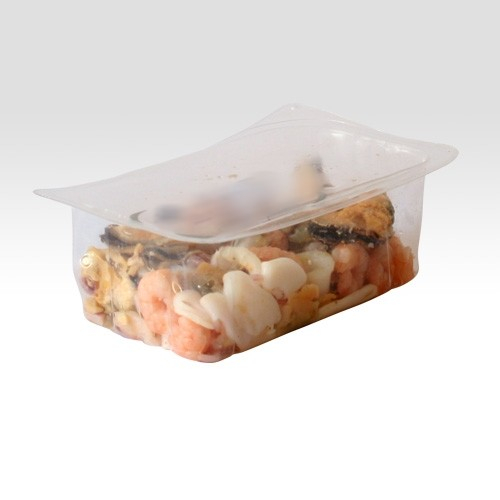 Recommended applications:
Fish
If needed, we can produce films with high gas barrier against water vapour and oxygen, sealing on oily and wet surfaces.
More details
Meat
Pork, beef, veal and lamb, cut into little pieces or chunks. We can find the most suitable packaging solutions for your products.
More details
Ready meals and dessert
Time is precious nowadays. People always look for quick meals easy to prepare. We can supply films for baking or microwaving, which fulfill our customers' requirements and maintain unaltered the food's quality. Resealable packaging is available.
More details
Specialities
The ever-changing market has lead us to create and develop new innovative packaging solutions.
More details
Richiesta informazioni e Campioni
Your request has been sent
we will recontact you as soon as possible!
---